Central Michigan University (CMU) Chippewas | Top Party Schools Review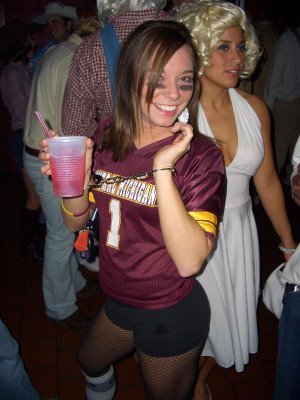 Central Michigan University
Mt. Pleasant, MI
Central Michigan is a fairly good school with a huge chance to get involved in social activities. Students love to go out and show their love for the Footballteam,whichresults in lots of tailgating and parties to celebrate win. Yes, the school is in the middle of nowhere and the bars in Mount Pleasant aren't amazing, but the students take full advantage of their situation. You can easily find large crowds of students taking advantage of multiple drink specials during the week, and on the weekends.
Mascot: Chippewas
Party Grade: B
Undergrads: 21,698
Guys: 42%
Girls: 58%
CMU Greek Life: Yes, Greek life ispresent,but there are only 13 Greek letter organiztions.
Bars/Hangouts at CMU:
Freddie's Tavern
The Brass Cafe & Saloon
Make sure that you let us know what you what you think about CMU's party scene in the Comments section! Check out the video below, if you wanna see what it's like to party with the Chippewas!