Mississippi State University (MSU) Bulldogs | Top Party Schools Review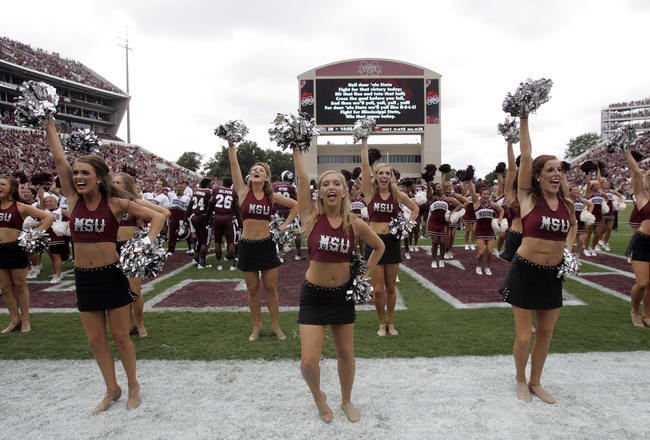 Mississippi State University
Mississppi State, MS
The scene is incredible, but nothing special. The library at Mississippi State holds an annual massive rave party during the end of the spring semester. For about 20 minutes, you can dance your stress away! Most of the parties in Starkville are for 18 and over and best during Football season. The older crowd tend to join one of the hundreds of frat parties open during the school year. Football and Basketball seem to be taking over the majority of sports fans at the university. Everyone is very proud of their school when they cheer on their athletics. This is a school where you definitely want to be at all the tailgating events. It's a huge portion of partying at Mississippi State, the better the football team is doing, the more the students have to celebrate!
<p style="text-align: center">Party Grade: A-
Mascot: Bully The Bulldog
Undergrads: 14,602
Guys: 51%
Girls: 49% female
Greek Life at Mississippi State:
Both sororities and fraternities have a strong presence at Mississippi State U, but it is not the most strongest. Less than a quarter of the total student body belong in a greek organization.
Bars/Hangouts at Mississippi State:
There are alot of places to eat near the campus. Lucky Lounge on Russel Street is about a mile away from the school and has some of the best live music in MS.
Cowbell's Sports Grill is another place people can go to have some drinks.
Last but not least, Cheers is one of the closest bars to the campus.
<p style="text-align: center">Make sure that you let us know what you what you think about Mississippi State's party scene in the Comments section! Check out ESPNU video below, if you wanna see what tailgating at Mississippi State is all about.