SUNY College at Plattsburgh Cardinals | Top Party Schools Review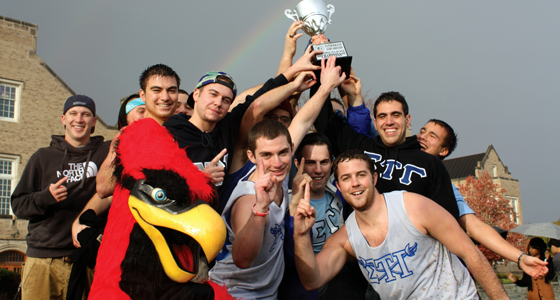 SUNY College at Plattsburgh
Plattsburgh, NY
At SUNY Plattsburgh, a lot of the students live off campus. This really helps out the parties at this school because it makes the social scene seem larger,evenifthe school isn't the biggest. Parties are more selective about who they invite, but chances are that the word gets out anyway. It's also cool because the social life off campus like bars are clubs, get crazy on the weekend. The Greek life on campus is very important to social life, different house's host parties during the weekends.
Mascot: Burghy
Party Grade: B
Enrollment: 5,567
Guys: 41%
Girls: 59%
Greek Life at ULL: Yes, the Greekletterorganizations are an important part of the social life.
Bars/Hangouts at SUNY Plattsburgh:
The Green Room
Peabody's
Geoffrey's
Let us know what you think about SUNY Plattsburgh's party scene in the comments section.