University of Mississippi (Ole Miss) Rebels | Top Party Schools Review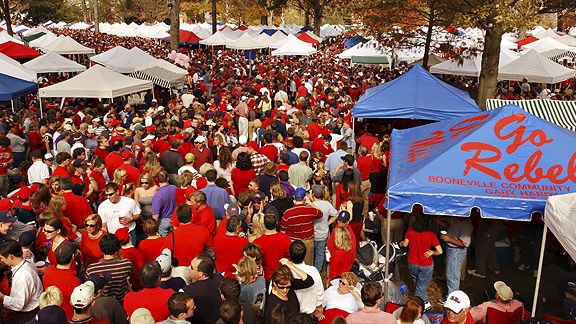 University of Mississippi
Oxford, MS
Ole Miss has a few things going for it as a party school. For one, they have a really good Football team, so tailgating is always Saturday activity in the Fall.Itseemslike the entire campus in covered in red, most students and fans dress up for games. The women at Ole Miss are some of the most attractive in the country, so much so that we have to say attractive…not "hot". The Southern weather, strong Greek societies, and drinking that goes on, makes for an enjoyable house party each weekend. The girls definitely know how attractive theyare,and can be snobby, for the most part this is not the case.
Mascot: Rebels
Party Grade: B+
Undergrads: 17,142
Guys: 48%
Girls: 52%
Ole Miss Greek Life: Yes, Greek life is present, and it is very popular.

Bars/Hangouts at Ole Miss:
Rooster's Blues House
Snack Bar
Make sure that you let us know what you what you think about the Ole Miss party scene in the Comments section! Check out the I'm Shmacked video below, if you wanna see what it's like to party like a Rebel!